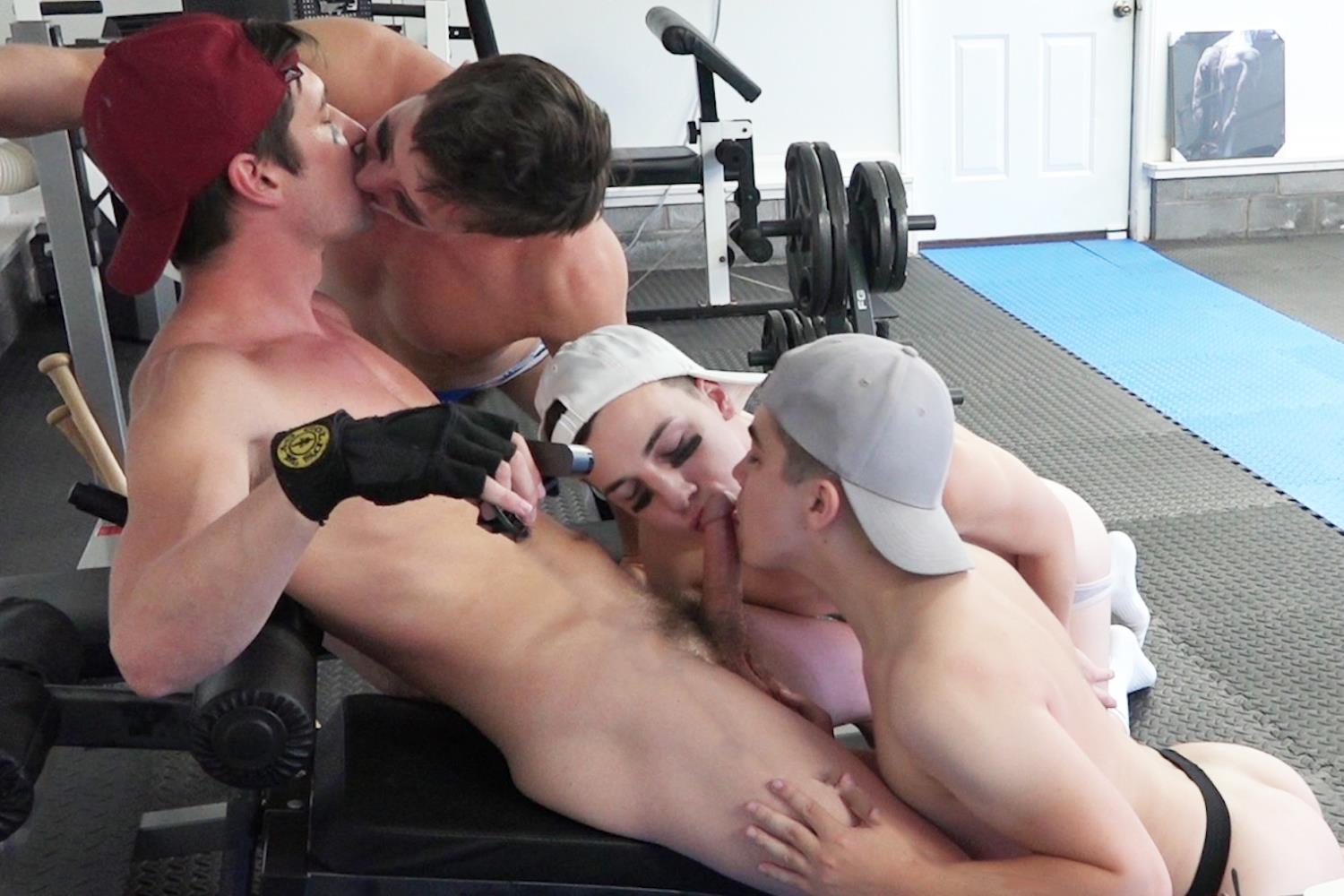 Description
In this weeks new gay porn release from ColbyKnox, its an all out baseball fantasy fuckfest!!! With super hot boys like Troye Jacobs and Eli Lincoln on the roster, we wouldn't be surprised to find out that they dont play a whole lot of actual baseball. Colby Chambers and Mickey Knox also clad in full baseball gear, are drooling with their eyes from the very beginning in this one, and who could blame them?!? All of the boys take turns in the "spotlight", posting up on the weight bench while the other 3 guys lick suck and worship their naked body. Afterwards they all sort of pair off as they suck each others hard throbbing dicks and lick each others plump jock butts. They stay paired off well into the fucking as both Troye Jacobs and Eli Lincoln spread their cheeks in anticipation as their older bro type team mates lustfully dick them down. But baseball is all about teamwork, so in that spirit all 4 boys team up toward the end of the video for an epic sandwich fuck which leads to multiple cum shots from our sexy baseball clad fuck machines!!! Enjoy!!!
Reviews
The boys show their support for local twink baseball players Troye and Eli (wearing their baseball caps on backwards for virtually the entire scene), after a prelude of each of the four models getting a turn of lying on his back and having the other three service him. Then the boys really showed their support for the two baseball twinks by first feeding them cock to suck and then fucking their hot little twink asses. Very hot scene!
Join Colby Knox
Get unlimited access to Colby and Mickey's hottest scenes. New videos every week!
Sign In