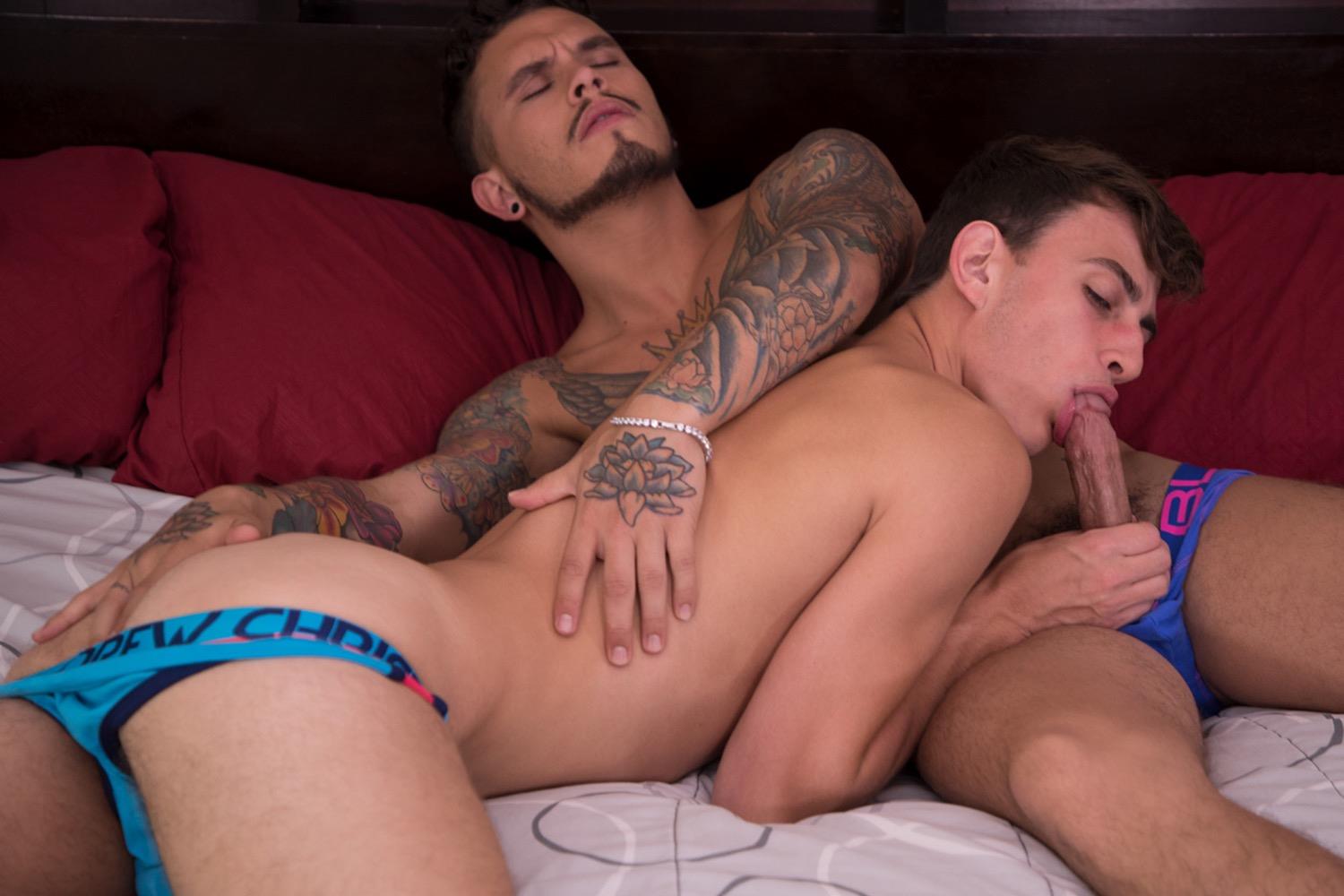 Description
Ever since Scotty watched Seth Knight fuck Mickey, Scotty can't get it out of his head. Scotty was the assistant cameraman as they filmed a gay porn scene for ColbyKnox. He noticed the way Seth Knight choked Mickey as he passionately shoved his cock deep inside him. He would kiss Mickey's lips, thrusting his dick in and out of Mickey's tight ass. The passion and pleasure they shared made Scotty horny as fuck. After they finished filming, Scotty decided he was going to ask Colby Chambers if he could book a scene with Seth. Colby thought it was a fantastic idea, scheduling it right away. Seth was thrilled to hear he was being booked for one more scene, He was even happier when he found out who he was going to get to pound. There is nothing hotter than watching two models who genuinely want to fuck each other. Especially when they are H.O.T. like these two. Two boys fucking? Damn! It doesn't get better than that.
Reviews
seth is soo strong.. especially when a submissive bottom like scotty os around.. "are you ready to demolish my ass?" "i am so ready to demolish that ass" scotty moans and groans in submission to hot seth demolishing his ass.. there is this part around 10.30 where seth pounds scotty and puts his hand up exhibiting his sweaty armpit like a macho.
Whimpering 18 year old Scotty takes big dick up his hot little ass and opens his mouth wide for his facial, catching one direct hit of cum on his tongue and swallowing and using his fingers to get to eat more cum. As Scotty said at the end: "that was good sex!"
What an amazing scene pairing! Seth is such a powerful stud top, and he skillfully rims and dicks down Scotty like a boss. Scotty takes every single thrust and begs Seth for more. Just when you think this scene can't possibly be any more amazing, Seth delivers one hell of a facial. Bravo!
Join Colby Knox
Get unlimited access to Colby and Mickey's hottest scenes. New videos every week!
Sign In