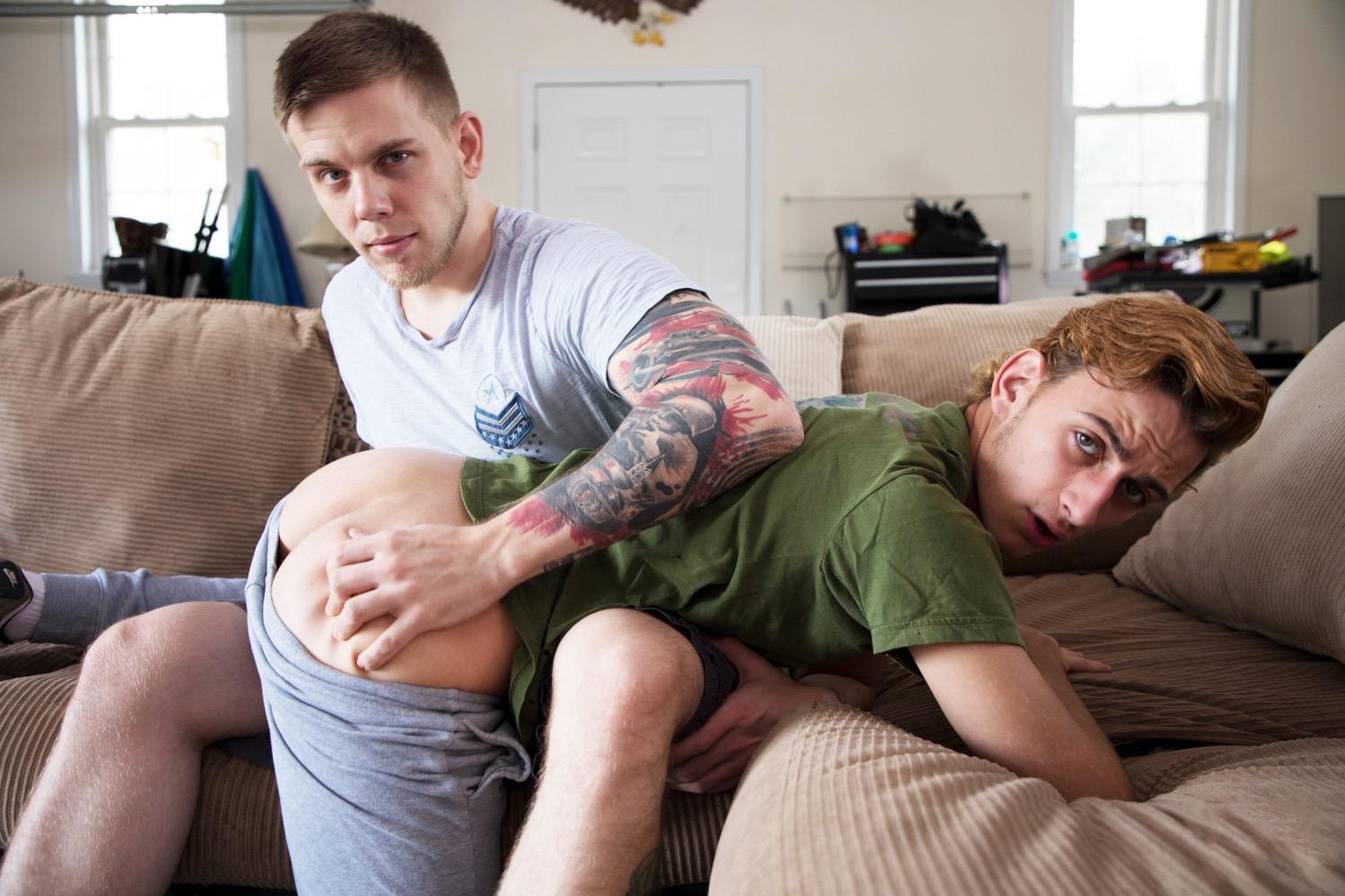 Description
In this week's new release from the ColbyKnox house, we join Steve Rickz as he sneaks out to the garage to take care of his needs. Scotty Knox just so happened to be taking care of some before winter chores around the garage. As he looks through the window, he catches a glimpse of what Steve is working on. His jaw drops as he gets an eyeful of Steve Rickz roughly handling his impressive, throbbing cock. Scotty is so caught up in the action that it doesn't take long until he gives himself away. Steve Rickz jumps off the couch and grabs Scotty by the collar. He brings him back into the garage, explaining the finer points of privacy. Scotty Knox is shocked at getting caught and immediately turns submissive. He will happily take the punishment Steve Rickz wants to give. After turning his butt cheeks as red as the side of a barn, Steve introduces him to a nice big helping of his cock. Scotty Knox chokes and gags as he does his best to take the whole thing. Steve's eyes are set on a new target for his huge, hot dick. Scotty Knox perks that hot little ass out and takes Steve's dick. We know Scotty is in heaven because of his deep, satisfying moan. Enjoy!
Reviews
27 year old Steve fucks 18 year old Scotty's teen ass. Had this fuck taken place three years ago, it would have been statutory rape, but at their present ages this scene was perfectly legal and totally hot. Scotty takes dick up his hot teen ass like a champ and takes part of Steve's big load of cum into his wide open welcoming mouth with the remainder on the teen's chin. Very hot!
Scotty is a sexy peeping Tom and ends up getting a good hard lesson for his perving, but I think he will be coming back for more after that hot dicking.
Join Colby Knox
Get unlimited access to Colby and Mickey's hottest scenes. New videos every week!
Sign In