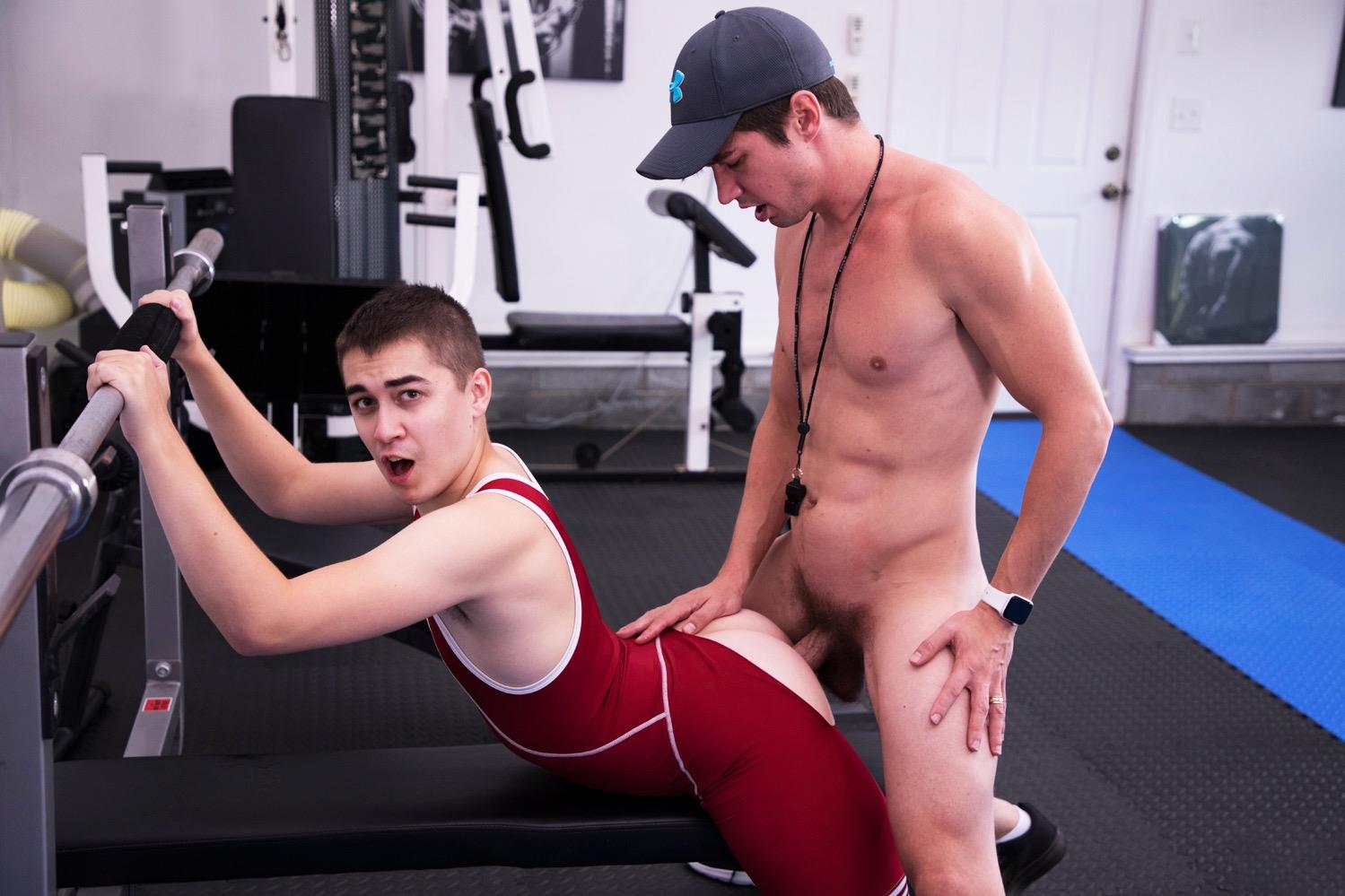 Description
In this week's new release from ColbyKnox, Eli Lincoln is in a singlet!!!! Since freshman year Eli Lincoln has been part of the college wrestling team. However, he feels he's hit a ceiling and can't break through without some help. Coach Colby Chambers is always ready, and willing, to put in the extra hours with promising young wrestlers. Especially if they ask. Eli Lincoln is warming up in Coach Chambers' private gym when Colby drops in to check on the wrestler's progress. Just before Colby walks in the door, Eli's singlet rips in the ass area. That particular singlet is no match for all that booty!!! Eli does his best to hide it from an unsuspecting Colby Chambers. Eventually he sees what's happening and doesn't hesitate to take full advantage of the situation. Colby bends Eli over the punching bag, giving his student's backside a nice worship session. He rims that sweaty hole to get the young stud ready for Colby's throbbing and thick cock. The sexy boys wind up fucking all over the gym, making good use of the punching bag and weight bench!!!! The bench is a great place to really pump away at Eli's plump ass cheeks. Colby takes charge, unleashing a very satisfying climax!! Enjoy!!!
Reviews
Over the years ColbyKnox has excelled at sports role playing scenes, and this was a good one! Twink Eli, with one of the hottest bubble butts in all of gay porn, is working out in the gym, and rips open the ass portion of his singlet doing squats. In walks Coach Colby, whose coach cock slides up the hot bubble butt and goes on to pound and then creampie the hot twink ass. Coach Colby gives Eli a slap on the butt and departs, leaving Eli to jerk himself off while sitting on his cum filled butt. Coach cock rules!
This was very hot and so fucking sexy. I never realized how cut Colby is. He has been hitting the gym as much as he has been taping ass.
Join Colby Knox
Get unlimited access to Colby and Mickey's hottest scenes. New videos every week!
Sign In