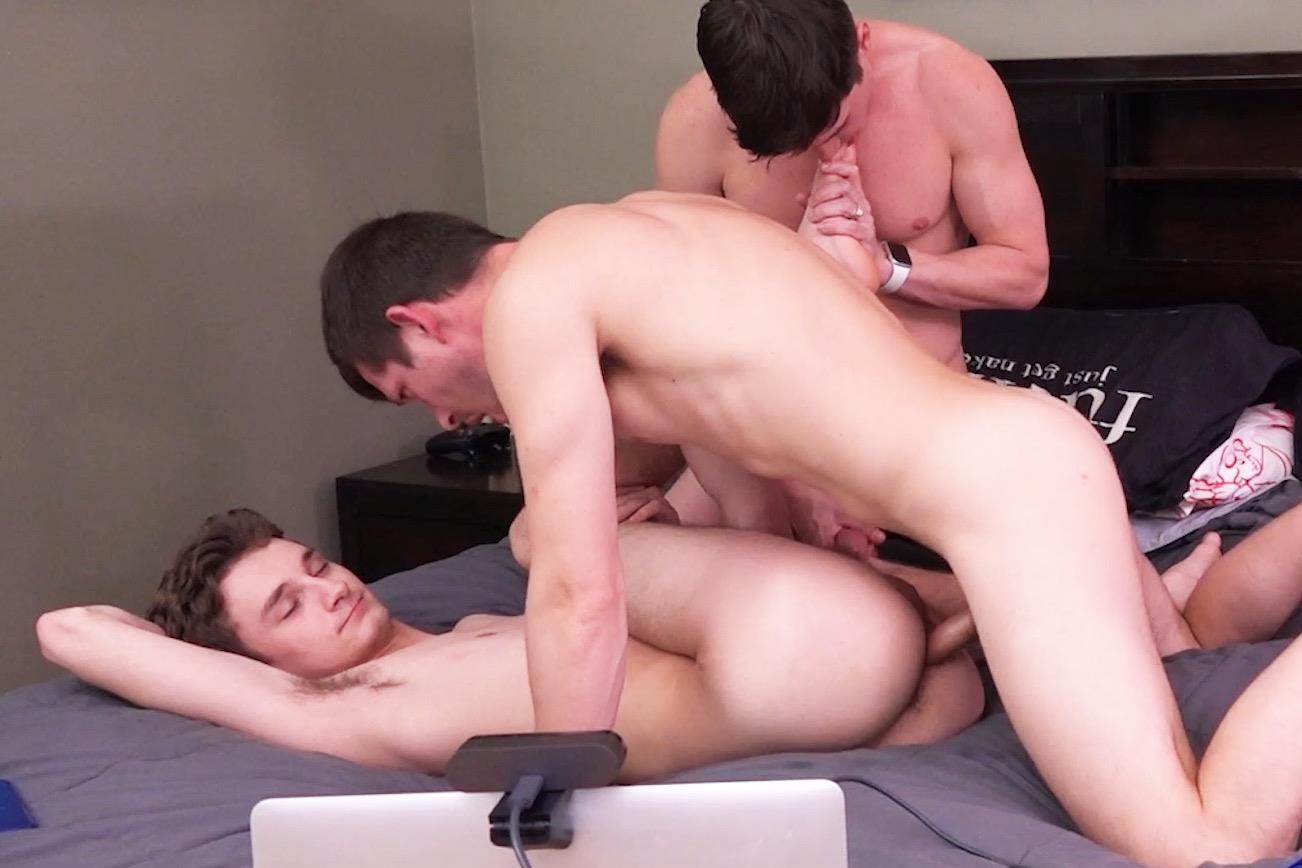 Description
In this week's hot porn release from ColbyKnox, we offer a live fuck show with the newest model to the site: Jason Shepard!!! This is his first time performing live and though he is slightly, and might we add adorably, nervous he's rather comfortable. This, of course, leads to a lot of fun and one hell of a show!!! The sexual tension between the three boys really comes through, leaving us us drooling for more. Jason takes both of Mickey Knox and Colby Chambers' dicks, and blows one hell of a satisfying load at the end. Not many can cum on the spot for a live audience. Mickey Knox, of course, had to get some of Colby's thick and tasty cock. If he didn't we wouldn't be able to call this a ColbyKnox scene!! Enjoy!!!
Reviews
We need more of this hot little twink. Next time fuck him on his hands and knees so that we can see more of that tight little ass
Two scenes ago, 22 year old, 6'0", 127 lbs. newbie Jason fucked Mickey with Jason giving Colby the cameraman the "I'm fucking your husband look!" In this hot revenge fuck scene (apparently filmed later the same day), first Mickey and then Colby vindicated the family honor by both topping Jason's hot twink ass! No hard feelings as twink Jason was smiling most of the time giving it up to both the Colby and the Knox cocks!
Sorry I missed this live. Jason you are just the type the guys like. They sure do know how to show a guy a good time ! ??-Sherry
Join Colby Knox
Get unlimited access to Colby and Mickey's hottest scenes. New videos every week!
Sign In