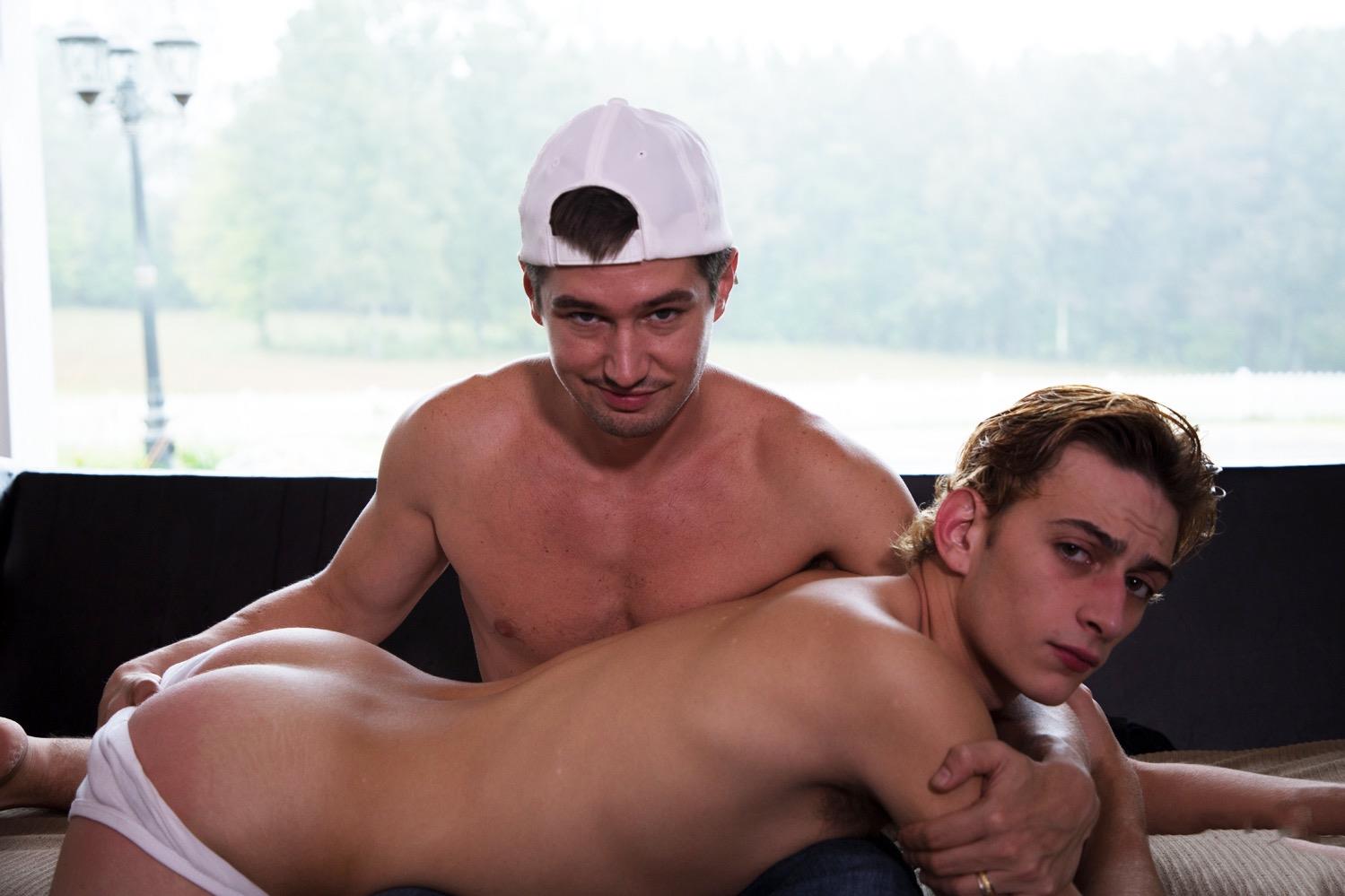 Description
Scotty Knox and Colby Chambers are supposed to be filming an inside scene today, but there is a hurricane heading their way. Instead of rescheduling, they decide to embrace the storm and ride it out. Colby sets the couch up inside the garage, giving them a perfect view of the storm. He can watch the wind blow while getting his fat cock sucked on. Scotty is ass up and ready for the beating of his life. But, like always, he's still talking shit. Colby spanks Scotty's naked ass cheeks until they are bright red. Scotty begs for mercy. Colby makes Scotty suck his dick while he enjoys the storm. After a few minutes, Colby can't take it anymore and blows his load right in Scotty's mouth.
Reviews
This scene was hot because two very good-looking men made it so. Not so much into spanking but love the sexual tension and outlet of these two. The hurricane did make a nice backdrop, but the fucking, sucking and Cuming was hot as hell. Colby came like a fountain and absolute explosion of semen. Best sex ever.
scotty is so cute, submits to the alpha. colby's pubic hair is so fucking hot.. his armpits too. really hot. wish scotty would sniff and lick colby's pits
Damn!!! Scotty has a nice shade of bright red!! Bet it stung!!! Wow Colby sure was spanking that ass as he was getting close to blowing! How could you take that sting Scotty? I must saw I loved how as Scotty is jacking off we have the two serenaded with the tornado siren going off in the background. HAHA!!!
What a house guest Scotty Knox is to the ColbyKnox household. You can spank him, get blown by him and fuck him. During this hurricane visit, Scotty puts the first two talents to work What an epic teenage blow job, and what a big load of cum Colby shot into Scotty's mouth. With oral talents like Scotty's,, he must have been very popular with his buddies in high school!
A BJ by a sweet young thing! The friendship guys are able to have without strings. Guys are so different than girls.. We have all these feelings.. sitting there having Scotty suck on one of the most beautiful cocks... Beautifully amazing... Scotty has some skills.. Mickey 's wet spot at the end...... Wow! Wow ! ??-Sherry
Join Colby Knox
Get unlimited access to Colby and Mickey's hottest scenes. New videos every week!
Sign In