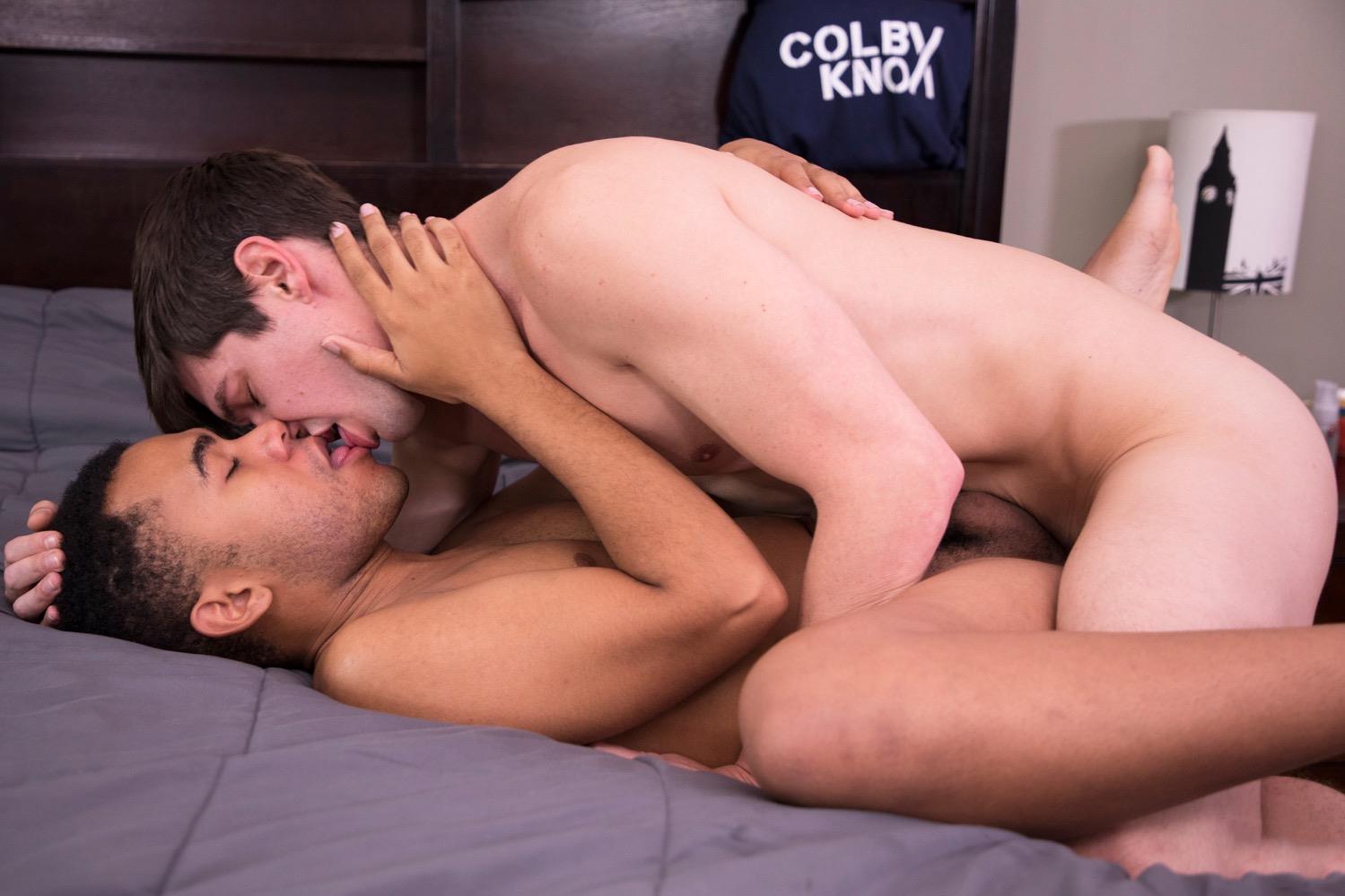 Description
In this week's new release from ColbyKnox, Colby Chambers gets Alex Powers all to himself!!! We all know Colby is a huge sucker for a nice and round bubble butt. Alex Powers does not disappoint in that department!!! To get things going, Colby gets his dick sucked. Then the scene shifts right into some ass worship. Alex Powers shakes and twerks his cheeks, backing right up on Colby's throbbing dick. Once Colby Chambers gets inside of Alex Powers' hot and tight hole, nothing can slow them down. Mickey Knox had to do his best to keep up at recording as the two horny boys satisfy each urge. You can see the expression of joy, and lust, on Colby's face when he gets Alex on the bed, doggy style. Watching him grab those plump cheeks and take charge, plowing away at Alex, is definitely a cum inspiring moment. Make sure to stay tuned after the scene for an interview with Alex Powers!!! Enjoy!!!
Reviews
Welcome Alex to the CK family! The making out, the kisses, just a short preliminary to Alex taking a pounding from Colby! I'm looking forward to more scenes with Alex and the boys! And with Mickey!
With their small lean hot asses, 135 pounders make the best bottoms! Three scenes ago, Alex showed his topping skills fucking fellow 135 pounder Jack Valor. Today's scene (actually filmed the day after his scene with Jack) has 135 pounder Alex bottoming for Colby. After a good pounding, Alex asked for and received a big internal cum shot with a huge amount of cum flowing out of his little hot ass! Then twink Alex shot his own big load of cum onto Colby's butt. Very hot five star scene!
I am going to start calling this " The Colby Experience..." Alex is so cute & he got The experience..... what more can a girl want! Beautiful! Thank you CK. ??-Sherry
Excellent seen. Alex takes Colby like a champ. Passionate and hot at the same time! 5/5
Join Colby Knox
Get unlimited access to Colby and Mickey's hottest scenes. New videos every week!
Sign In