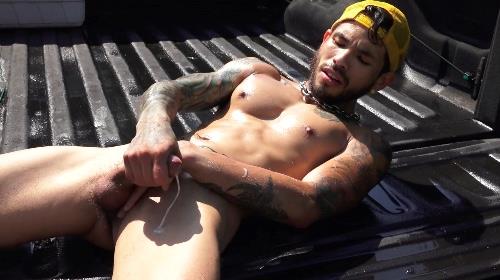 Description
What is a hot stud to do on a beautiful day in North Carolina? Draven Torres is a hot, muscled stud with a number of tattoos on his chest and arms. He knows that washing his truck is always a tough chore under the hot sun. Stripping down to his briefs and washing his truck seemed like a good way to make this big job a little more enjoyable. This sexy tattooed hunk is an amazing sight as he gets sweaty bending over to ensure that he washes every surface of the truck. With his hat turned backwards, Draven must be feeling a bit dirty and decides to soap himself down with the sponge. With a sponge in one hand he uses his free hand to reach into his briefs and start stroking his cock. That has him horned and ready for some fun so he hops on the back of the tailgate to start pleasuring himself. While tugging on his balls, he starts long stoking his thick cock and gets more excited with each stroke. He moves to the back of the truck and strokes his erect cock, watching himself in his reflection of the windows on the cab of the truck. While using one arm to grab the truck he watches himself caress his chest and moves his hand down to his hard throbbing cock. Spitting into his hand, he starts fingering his hole while continuing to stroke his thick cock. This hunk sporting a hard cut, tatted body squats to take his fingers deeper into his tight man hole. He continues to be turned on watching himself on the reflections of the truck windows stroking his dick. The sight of his hard, sweaty body glistening in the bed of the truck while he strokes his cock is an amazing sight. Draven lies down on the truck bed's tailgate to continue stroking his thick shaft. He rubs his hard cock and plays with his balls as he gets closer to working out that giant load of cum. Firm gripping that cock, he strokes out a huge load of cum that land all over his chest and legs. Draven explodes in deep moans as he milks that giant load all over himself. Draven will definitely need to hose himself off and the truck off after shooting that massive load.
Reviews
Dravin is ht as fuck. Just wish we could see his bare feet
Models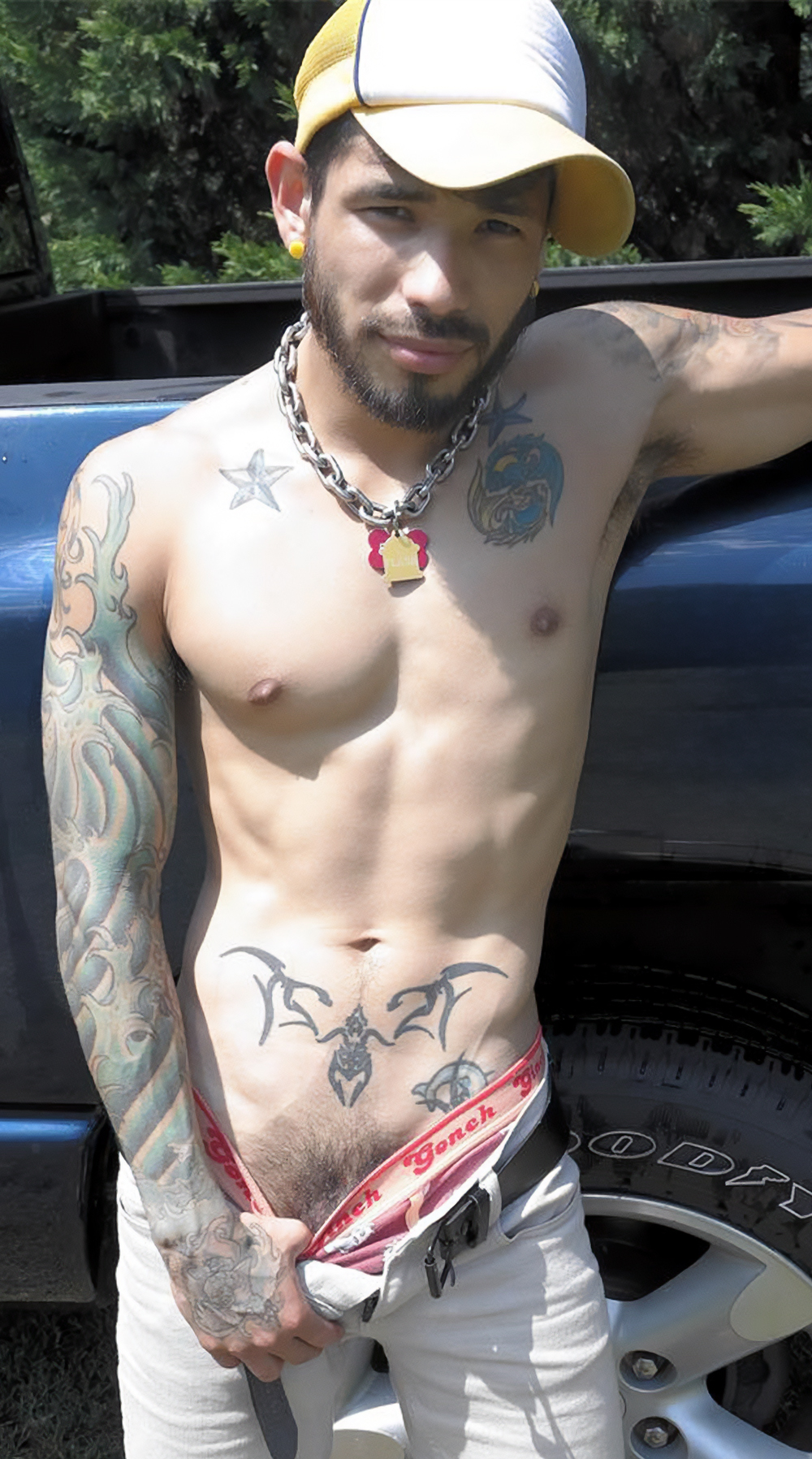 Join Colby Knox
Get unlimited access to Colby and Mickey's hottest scenes. New videos every week!
Sign In