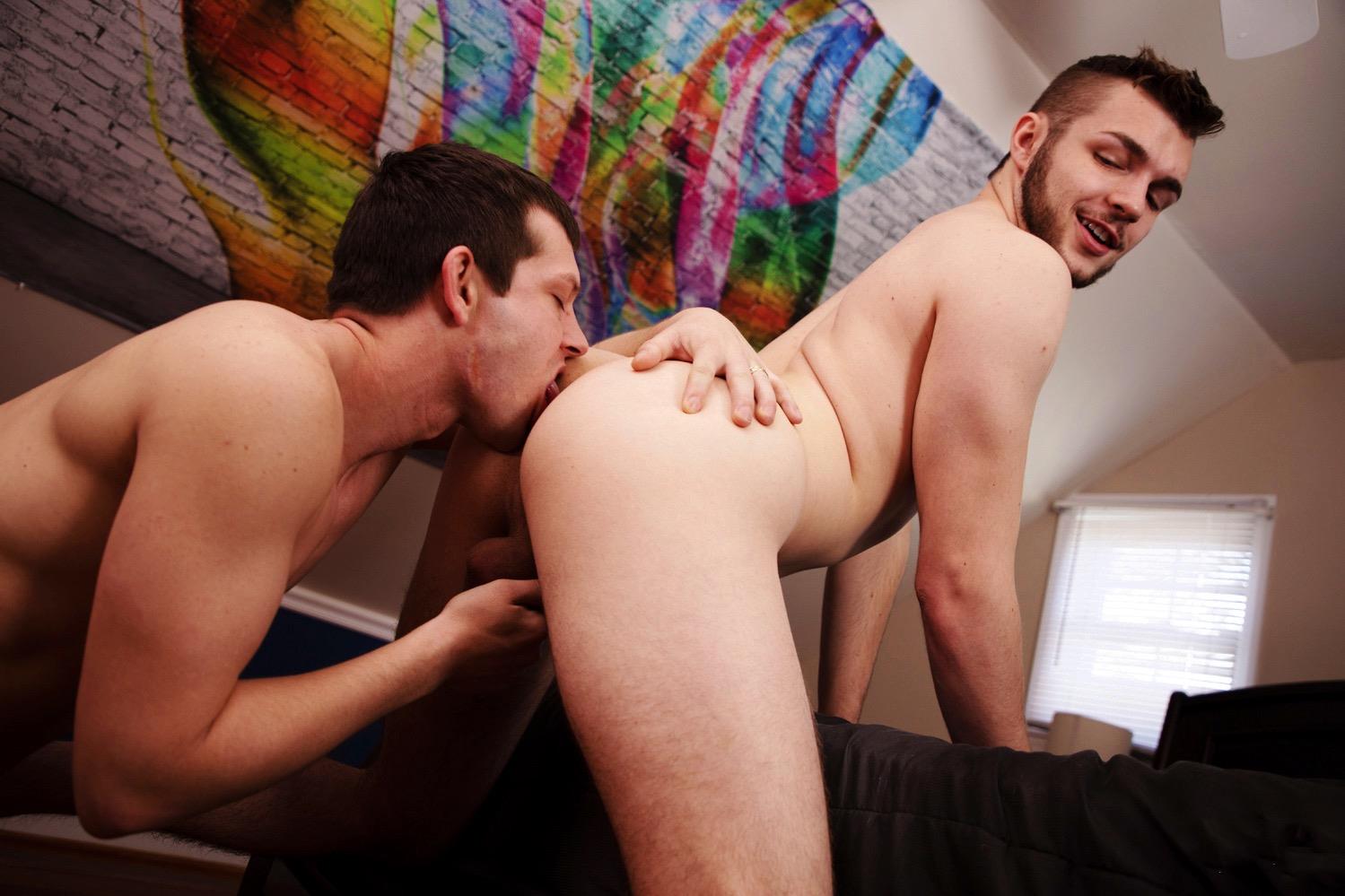 Description
In this week's new release from ColbyKnox, Mickey Knox gets to welcome Jackson Stone in his debut scene. Jackson has done some webcamming so he is very comfortable in front of a camera. This makes for some great chemistry despite being relatively new to studio work. The boys start by making out, including some heavy petting. It's clear Mickey cannot wait to get his hands on Jackson Stone's beautiful, and ample, butt cheeks. Jackson gets on his knees, sucking Mickey's hard cock to get things really going. Mickey soon takes charge, spreading those ass cheeks apart so he can work his tongue into Jackson's hole. Mickey gives Jackson a top-notch rim job. Jackson Stone is well aware his ass is gorgeous; he lets Mickey go to town in a number of different positions. Mickey then fucks away at Jackson's sweet, sweet bubble butt. He pounds away like he's been craving this "Stone meal" for weeks!!! Enjoy!!!
Reviews
Welcome to CK Jackson.... that booty is beautiful among other things. I love a vocal man. Mickey is beautiful as always. Great scene.. love all the CK family. ??-Sherry
In this really hot scene, Jackson displayed great oral and bottoming skills as well as taking Mickey's big load of cum into his open swallowing mouth. He is one talented young hot bottom breaking into the industry, and I like him a lot. But to make a constructive suggestion, ditch the facial hair Jackson. Compare the ColbyKnox model pics of 22 year old bearded Jackson to the clean shaven 22 year old Dylan Matthews, 21 year old Tannor Reed, and 20 year old Hayden Brier, and it is apparent that Jackson's beard makes him appear older than his age, while the clean shaven Dylan, Tannor and Hayden look younger than their ages, and Dylan, Tannor and Hayden have all been signed up by Next Door Studios to film being the hot twink bottoms that they are. I honestly think that Jackson could join them with a clean shaven younger look. All my best Jackson, you are one hot bottom!
Join Colby Knox
Get unlimited access to Colby and Mickey's hottest scenes. New videos every week!
Sign In