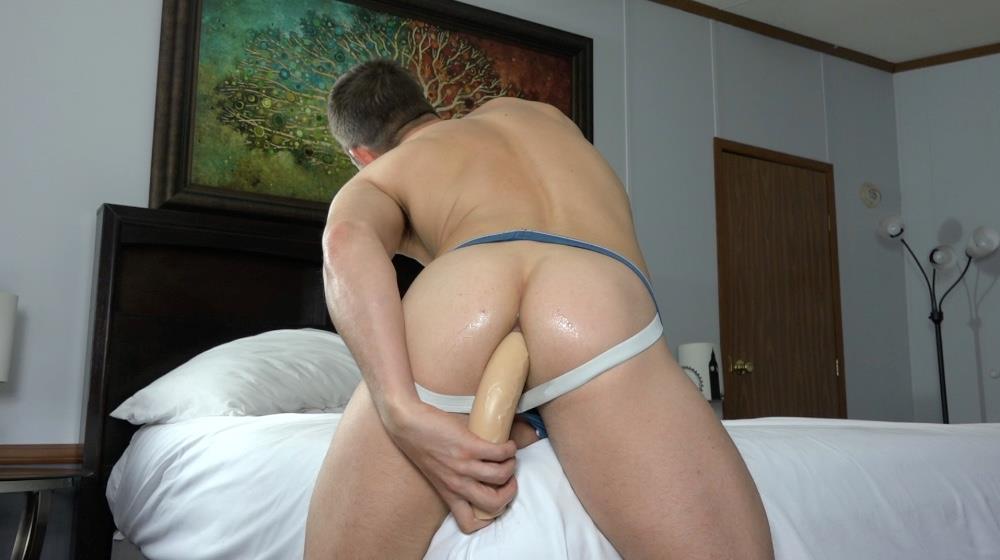 Description
In this ColbyKnox hot gay porn update, Mickey Knox is excited about a surprise gift he just received in the mail from one of his many fans. Receiving a mystery gift is always a highlight to any day, especially when it comes from one of his fans. Nothing says surprise more than opening a box and finding a giant new dildo just waiting to be used on a hot ass. This unexpected gift has him excited to open it and get it in his tight ass. Dressed only in a sexy blue and white jock, he immediately goes to the bedroom and gets his tight man hole lubed up to see how deep he can penetrate himself with the new toy. Taking his bottle of lube, he gently starts massaging it into his ass, making sure to get it good and lubed for what's about to come. This toy is a little bigger than his old one so he takes his time pushing all of it deep into his sweet ass. He carefully lubes the entire shaft of the dildo and prepares it for entry into his tight, awaiting hole. Pushed against the bed, he positions himself to start penetrating his tight ass with the long, big girthed dildo. One hand pushing the dildo gently inside his ass, the other wrapped around his hard cock stroking. He pushes his knee onto the bed to get a better angle for penetration and you can hear his breathing start to accelerate as he continues to probe deeper in his ass. Soon he's straddling the corner of the bed as he continues to stroke his cock and penetrate his own ass. Mickey is a pro at working this dildo in and out of his ass and he takes great pleasure stroking his cock and shooting a huge load.
Reviews
Boys with toys = very good, nothing more to say. FYI, watch all the way to the end, Mickey's wink is just about the cutest thing. Right back atcha', ;-*,1*
Models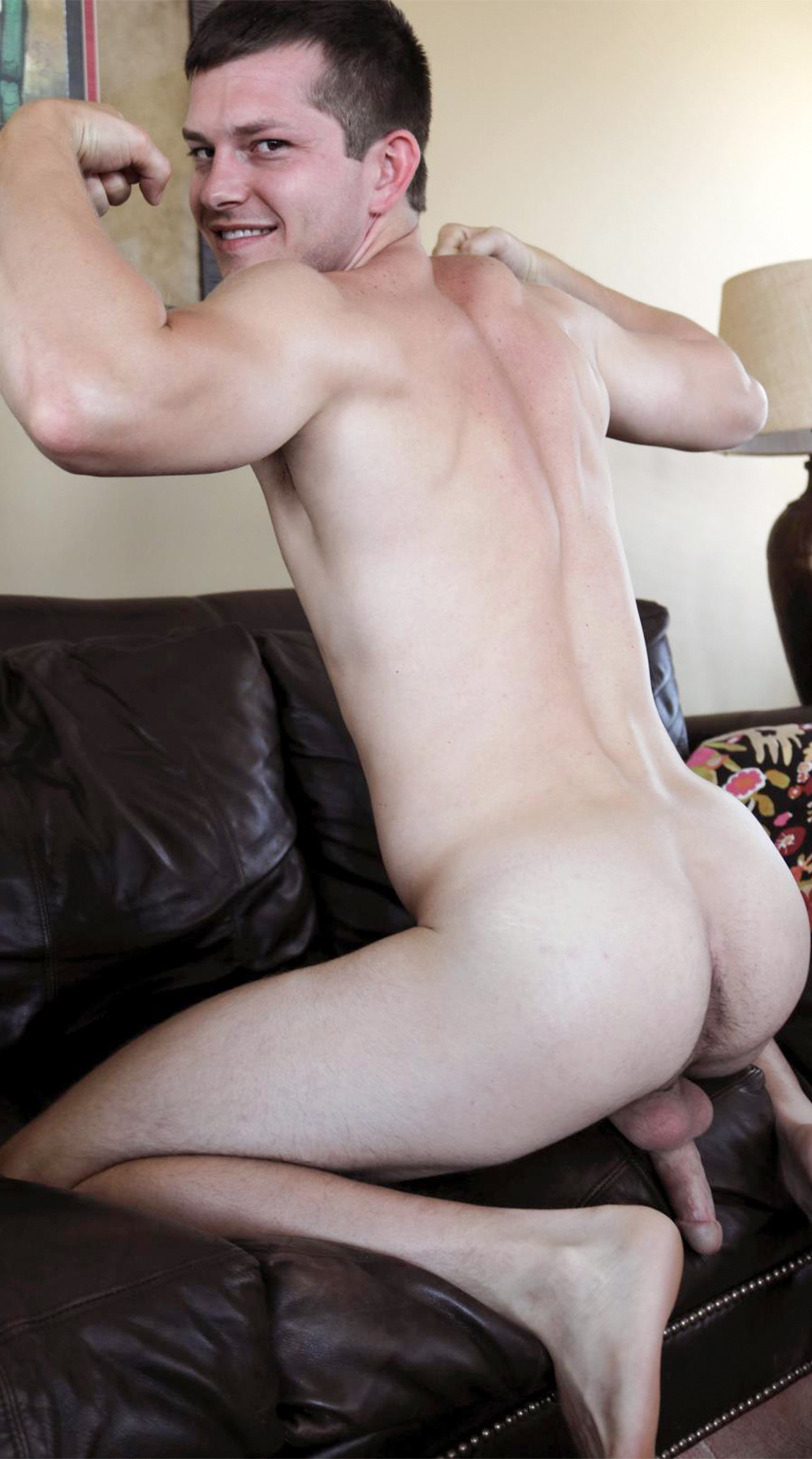 Join Colby Knox
Get unlimited access to Colby and Mickey's hottest scenes. New videos every week!
Sign In